Miss any of our emailed newsletters? Don't worry we have them all saved. Take a look at the saved emails and read our staff picks. You never know you might just find your next favorite book. 

Click on the link below to view the list.
Indie 
Bestseller

List

Click on the link below to get a full list of best selling books in independent

bookstores across the country
The Bookshelf is

STILL

in business and we need your help more than ever. Stop on by the store or call and order your books through us.

We are trying our hardest to stay open and provide Truckee with books, but we can't do it without you.
The bookshelf will stay open through 
Indie 
Next List
Click on the link below to get a full list of upcoming books for the month. List range through all genres
To get our emails right when we send them join our email list and view our list right on your phoe
The Lost Girls 
by Heather Young
This novel is told through the voices of two women:  Justine and Lucy Evans telling of their bloodline connection to a lakeside Minnesota summer vacation home that holds a family mystery.  During the summer of 1935, 6-year-old Emily Evans, the youngest of three daughters, vanishes from her parents' remote lake vacation home into the nearby woods.  Emily is her parents' favorite and her disappearance devastates her mother so much she vows to spend the rest of her life at the lake house waiting for Emily to return.  Now, sixty years later, Lucy, the shy middle daughter has been living at the lake house alone writing stories in a notebook about the summer her sister disappeared.  When Justine, Lucy's grandniece, is informed that her great aunt has died and left the lake home and all of her possessions to her, she abandons her unstable life in San Diego, uprooting the lives of her two young daughters and drives cross-country to the remote Minnesota lake country only to find a long-neglected house that reveals a family mystery and holds memories that will affect the current generation.  Will we find out what really happened to Emily in this intense novel that builds to a haunting climax?  Readers will be swept into The Lost Girls in this multi-layered story that I couldn't put down.  I recommend Young's debut novel and look forward to seeing more from her in the future.  (William Morrow, $25.99).  Reviewed by Carol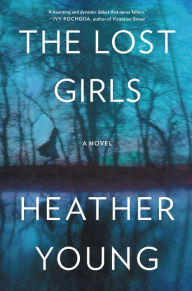 New York Times Bestsellers List

Click on the link below to get a full list of NYT List
San Francisco Chronicle Bestsellers List

Click on the link below to get a full list of the San Francisco Chronicle book lists
by Nadia Hashimi
She's Afghani, 35-years-old, a mother, a wife of 20 years, and now accused of the brutal murder of her husband.  In shock, Zeba can't provide an alibi and finds herself in a prison cell with three women who have been charged with crimes of social morality.  Zeba's family is convinced she is guilty of their son's murder and in modern day Afghanistan society there is a quick rush to judge and punish women of any number of crimes.  Yusuf, a young Afghani lawyer, raised and educated in the U. S., has returned to his homeland determined to bring his more modern outlook to address human rights, particularly those concerning women.  When he joins a legal aid group, he is assigned to defend Zeba, and what emerges is a quiet revolution as she becomes part of a "sisterhood" among her cellmates:  Nafisa, Latifa, and Mezhgan.  Is Zeba a cold-blooded murderer as these three women suspect or has she been imprisoned for breaking some social rule like them?  Has she inherited her mother's powers of Afghani witchcraft which she can use to save herself?  What about the fate of her cellmates?  A House Without Windows is an unforgettable and moving look at the lives of modern Afghani women.  Hashimi, American-born of Afghani heritage, has also authored the bestselling novels The Pearl That Broke Its Shell and When the Moon Is Low.  Her novels tell a good story, each about a strong woman fighting for her rights in a modern culture, all stories which I highly recommend.  (William Morrow, $26.99).  Reviewed by Carol.  And just out by the author a novel for 8 to 12 year olds, One Half From the East. More on that later.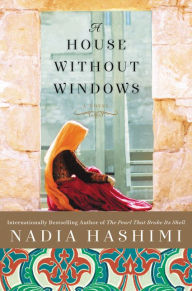 The Woman in Cabin 10 
by Ruth Ware
32-year-old Lo Blacklock is a journalist for a London travel magazine when she accepts an assignment for a week-long Nordic cruise aboard the Aurora, a small luxury ship with just ten plush cabins occupied by elegant guests and a handpicked crew.  The Aurora begins its voyage in the North Sea amid sparkling dinner parties, but as the week wears on, frigid September winds begin to whip the deck and gray skies invade the atmosphere.  As Lo's longtime anxiety problems follow her, she now experiences a terrifying nightmare:  a woman being thrown overboard.  The problem however is that all passengers and the crew are accounted for. The ship sails on despite Lo's attempts to convey to the captain that something has gone terribly wrong.  As Lo digs deeper, she is warned to "stop digging" in spite of evidence  that indicates she has stumbled  onto a possible murder aboard the ship.  Modern twists and turns  echo classic Agatha Christie novels as a woman insists a murder has occurred while everyone else says she is crazy.  Who is the mysterious woman in Cabin 10 and will Lo put herself in danger as she pushes to find the answer?  This intense thriller will grab you from the start and hold you to the final chapters,  For readers who enjoyed The Girl on the Train, this is one not to miss!  Highly recommended.  (Scout Press/Simon & Schuster, $26.00).  Reviewed by Carol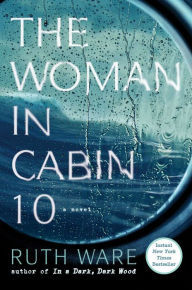 by Steve Berry
In Berry's latest novel in his Cotton Malone suspense series, the ex-Justice Department agent is sent on a "meet and greet" assignment to Russia and is then simply to return home.  But when he is shot down over Siberia he stumbles onto an international hornet's nest and is forced to fight for his survival against Aleksandr Zorin, a man loyal to the former Soviet Union who continues to hold a hatred against the U.S.  Zorin is headed to Washington D.C. to take advantage of a flaw that exists in the Constitution:  What happens if both the President- elect and Vice President-elect die before taking the oath of office?  It's noon on January 20th, Inauguration Day.  Zorin has plans to meet another ex-KGB officer, a sleeper still embedded in the West who claims to be armed with a weapon left over from the Cold War.  How does America's oldest fraternal organization with hereditary membership which once gave military information to former presidents fit into this scenario?  Can this group's previous help to formulate three plans to invade what was to be America's 14th colony (Canada) be able to further Zorin's plan to succeed, or can Malone win the race against the clock set against him? Again, Berry's mastery at weaving together historical details with fiction creates a spellbinding thriller for fans of suspense novels.  (Minotaur Books, $15.99).  Reviewed by Carol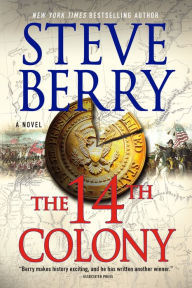 House of Thieves 
by Charles Belfoure
This is a story of choices proving there is no honor among thieves...or gentlemen, it seems.  The story opens with an explosion and the author's skillful imagination with deft descriptions of characters and settings  will propel the reader through the story from page one to its surprise conclusion. Belfoure, following his recent sensational bestseller, The Paris Architect, again proves himself to be a literary genius.  Set in 1886 New York, you will be plunged into the world of high society, Lower East Side crime, survival instincts learned in the slums, and thievery crossing the lines.  When architect John Cross is approached by James Kent, the mastermind of a crime organization, his life is upended by a choice only he can make:  whether or not to save the life of his son who has become indebted to Kent for heavy gambling losses.  How does Cross's knowledge about the wealth within high society mansions, museums and banks set off robberies that even the smartest detectives won't be able to solve?  The choice Cross makes first results in causing fear, but soon turns to excitement, and then to exhilaration.  Meanwhile several family members are leading their own secret lives hidden from their father.  Belfoure, himself an architect, is so capable of offering the architectural history and setting of New York during the 1880's which he weaves into his novel, a fictional thriller filled with captivating intrigue.  Highly recommended. (Sourcebooks, $15.99).  Reviewed by Carol